Brian Forsythe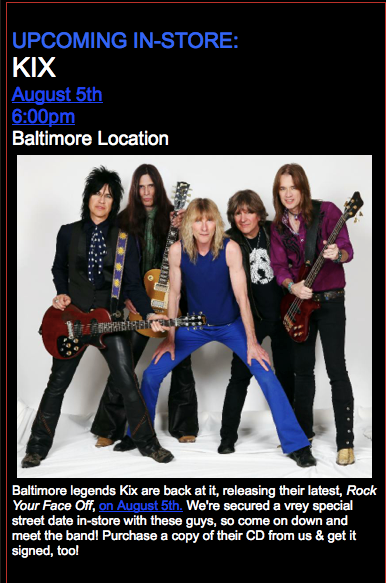 Kix is doing an in-store / record release party, August 5th, 6:00 pm @ The Sound Garden 1616 Thames St, Baltimore, MD 21231 (410) 563-9011
Come on down and get your signed copy of our new record "Rock Your Face off" on Loud & Proud Records!
Brian Forsythe
The new Kix record "Rock your Face Off" has hit number 1 in the Hard Rock & Metal catagory on Amazon!
It's official release date is August 5th but if you'd like to pre-order it, click on the link below.
Brian Forsythe
Check out this review of the new Kix record due on August 5th!
http://www.away-team.com/metal/2014/07/11/cd-review-kix-rock-face-off/
Go to the Loud And Proud wesite and check out this contest!
http://loudandproudrecords.com/win-signed-epiphone-les-paul-special-ii-guitar-kix/#.U8Sk9I1dWEt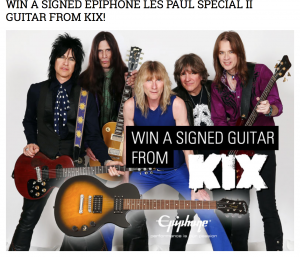 Brian Forsythe
This week Kix will be at the Lycoming County Fairgrounds in Hughesville, PA! See you there!